Be a Rockstar
WeJam is the immersive experience that gives friends, families and colleagues the chance to form a band and play their favourite songs – even if they're complete beginners. It's a group activity that takes place in a recording studio, and an amazing alternative to Karaoke or Escape Rooms. Intrigued? Watch the short video below for more…
BOOK NOW
Some of our favourite songs you can perform…
52 reviews on
This was such a fantastic experience! David explained the process very well and made it so that even the non-musicians understood how to play the instruments. It's like guitar hero but more extreme. It's such a fun way to jam out and have fun with friends! Highly recommend!
We had a great time - enjoyed the mix of activites outside of the performance. Very inclusive - everyone could get involved. 2 hours of team laughter
Absolutely amazing! So much fun, David on sound was so lovely and helpful, this was a surprise birthday gift for myself and I would recommend highly! Great fun! Thank you
My friends and I went in for an hour. I came away with fond memories for a lifetime. Great selection of songs and everything's well explained by the band manager. Thank you for sending us our recordings.
I really enjoyed this place. David was really nice, encouraging and kept us on track! This unassuming guitar shop has a recording studio downstairs where WeJam is based. We paid 17.50 each but that was after a 40% discount. I would be willing to pay full price and would come back. We spent an hour. There was 1 drum, 3 pianos, 2 keystars (hybrid of keyboard and guitar). It was not hard to play. The keys are colour coded with letters. There is a tablet in front which shows you what coloured key to play. I was apprehensive before coming here that it would be hard to play but it was easy to play and pick up. It's basically like playing a video game. Definitely worth trying!
Had a great session with David! Really patient with a bunch of people who had no experience playing any form of musical instrument, and it sounded much better than we deserved!
Had the best time at WeJam! It's a great way to enjoy a unique experience with friends and family! Shout out to David for being absolutely awesome 👏🏼 We will be back again for sure
Tamasine Henderson
2023-08-11
Such a fun day for my 11-year old niece and family. Truly unique. We dressed up for the part in our ROCK gear and had a whale of a time changing instruments. We even recorded the vocals. Fun, memorable and out of all the activities I had planned for my niece, she said this was the best. I totally agree.
Loved it! The studio is so cool!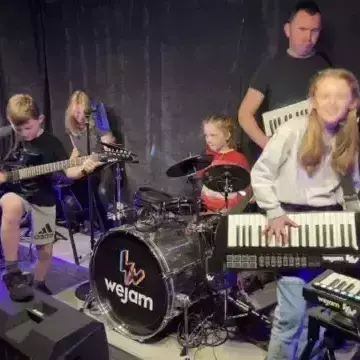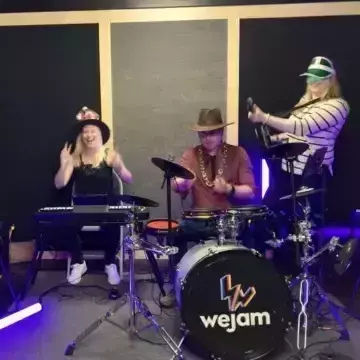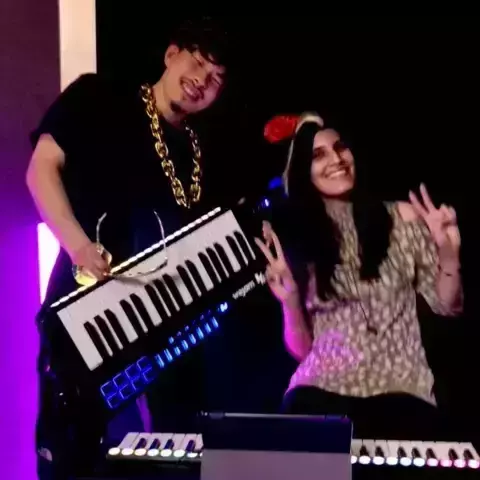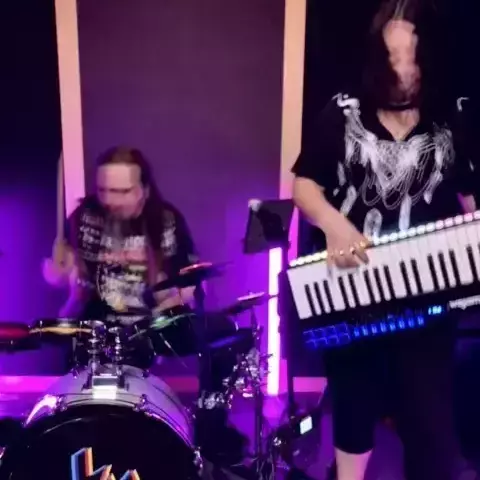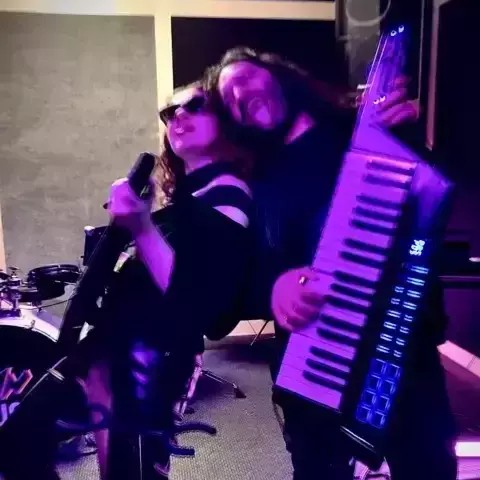 Let's Jam!
Head over to one of our studios and you'll be performing your favourite songs from the get-go
BOOK NOW
Subscribe to our newsletter and hear about our latest offers, songs, and more