Visiting London for the first time? Looking for an immersive Rockstar experience during your visit? Staying at Hard Rock Hotel, London and looking for other musical attractions? Then read on, you are at the right place. There are numerous attractions all across London where you can experience the incredible musical heritage of this great city.
However, there's only one where you can actually get to be a Rockstar! That's why WeJam, where you get the chance with your friends and families to form a band and play songs of your choice, is top of our list. In this article, we will take you through all the sites that you can visit in London and have an amazing musical adventure. So stick with us and read on.
1. WeJam
WeJam, a short tube journey away from Hard Rock Hotel London, offers a fully immersive group activity in a music studio where you can form a band with your friends and family. The band can then perform classic hit songs on real musical
instruments, even if they're total beginners.
Each participant will get a chance to choose an instrument of their choice. Beginners are then shown colour-coded graphics on screen, which they can use to find the right notes. Those who are more experienced can follow traditional notation instead.
Three to six people can be easily accommodated in a band, and you can select your band size while booking. The studio has a large catalogue of songs that can be played, including the latest chart hits and classics from the 60s onwards. You can even schedule a private event by discussing it with the management. This way, you can get a truly immersive musical experience at WeJam, allowing you to take on the role of a Rockstar, play your favourite song, and have a fun time with your loved ones. To book your tickets, click here.
2. Jimi Hendrix Museum

Located near the Hard Rock Hotel London at 23 Brook St in Mayfair is the flat where Jimi Hendrix lived from 1968-69. Separated by a single wall is 25 Brook Street, where Baroque composer George Frideric Handel lived for the last 36 years of his life.
Today, Hendrix's Brook Street flat has been opened as part of the Handel and Hendrix London museum. According to traditions, Hendrix even reported seeing Handel's ghost in the bathroom.
According to the Museum's managers, Hendrix's girlfriend, Kathy Etchingham, used to roam around the London markets to decorate the couple's flat. Including the department store of John Lewis and Portobello Road Market antique vendors. In
their bedroom, Hendrix and Etchingham had a batik silk wall hanging, together with tasselled shawls, hanged behind their bed.
Today, you can visit this iconic bedroom or a museum to put it correctly and see for yourself where Jimi Hendrix actually lived. You can see how the musician who is known for changing the world of music with his guitar spent time in his flat.
Visit the Handel and Hendrix website here.
3. The Royal Academy of Music Museum

Established in 1822, the Royal Academy of Music Museum is one of the oldest music conservatoires in the country. The Museum is devoted to training some of the greatest musicians from around the world. And today, it gathers intriguing stories
and artefacts from all across the globe. The Museum also organizes special events, workshops, family activities, and seminars regularly, which are open for all.
The Museum currently has one temporary exhibition space and three galleries. On the ground floor, the Gallery shows the origins of the Royal Academy and its journey till the present time. As a visitor, you can follow the timeline and see the highlights from the Academy's history. You will see how the Academy was shaped through two world wars, Victorian social reforms, the sixties, and together with the individuals who played a role in shaping its history.
The building and its repertoire seem to change as you move across the timeline. But you will notice that the vision and mission of the Academy remain constant – to enrich young talented musicians by educating and training them with this skill.
On the Museum's first floor, you will find the Strings Gallery. Here you will find different types and sizes of stringed instruments, as strings lie at the heart of the music. The Academy's collection comes from far-fetched places, from central London to influential pieces constructed by the famous Amati Family of Cremona, northern Italy. Many instruments you will see here were once owned by influential personalities. For instance, you will see the Viotti ex-Bruce in the Gallery, a 1709 violin by Antonio Stradivari. This violin was once used by Giovanni Battista Viotti, who was a personal violinist for Queen Marie Antoinette.
If you visit the Museum on weekdays, you can even visit a strings workshop and see the different skills at work. Currently, the Gallery has a collection of more than 250 stringed instruments.
On the second floor, there is a Piano Gallery showcasing its 400-year-old history. One of the oldest instruments present in the Gallery is from circa 1600–1650.
Overall, the Museum is a great place to visit if you want to know more about the history of music and experience something unique. Check out their website here.
4. Private Beatles Tour of London

There are various companies across London that offer private Beatles Tours. In these tours, you can visit the sites across London related to the Beatles, including Sloane Square and Abbey Road. These tours are accompanied by experienced hosts who can tell you all about the band, their lives, and interesting facts.
It is recommended that you go with small groups, as your preferences will be considered, and you will get more personalized time. You can also choose a time of your own liking. It is much better to move across the city with a tour instead of going on your own, as you might miss out on an important site.
Check out a few options like the Beatles Magical Mystery Bus Tour, Beatles Tour by Private Black Cab and a 5 hour private Beatles Tour by Tours by Locals.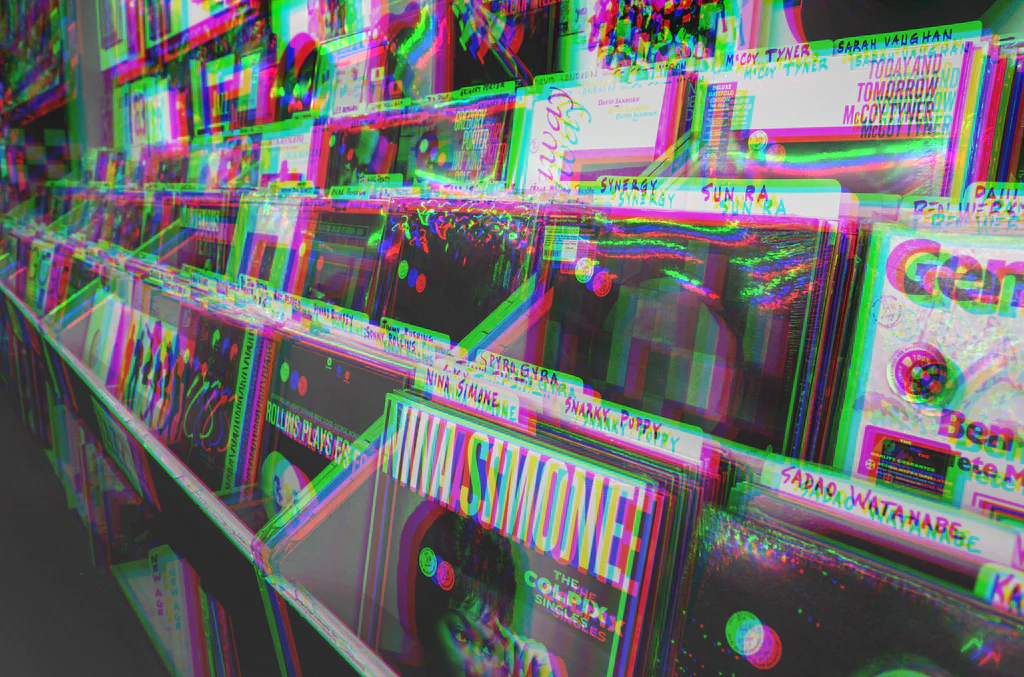 5. Lucky Voice Karaoke Bar

Who doesn't love a good karaoke session? Lucky Voice can give you an experience unlike anything else. With over 9,000 songs to choose from, themed lighting, and private booths catering up to 30 people, Lucky Voice is a great place to visit. You can even have cocktails delivered right to your rooms. Or how about a dance floor?
Currently, they have three branches across London located at Holborn, Soho, and Islington. Lucky Voice is also known for its amazing cocktail bar where you can get some of the best drinks in the country, ranging from vodka punches, cocktails, mocktails and even take a masterclass.
Besides their 30-person booth, Lucky Voice has 10 private rooms. They also have a VIP booth that is directly joined with the main bar and has cushioned velvet, TV, a private minibar, and walls decorated with classic records. The rest of the rooms
can cater 4 to 12 guests easily. Lucky Voice is open on weekdays from 5pm, 3pm on Saturday and 2pm on Sunday until 1am or 3am most days. Karaoke booths are from £8-£14 per person per hour, depending on peak times. You can even book just a table in the bar instead of an entire karaoke booth if you just want to enjoy the booze. Book your room on their website here now!
Conclusion
If you are a talented musician or just a fan, then London is a great place to spend your holiday. There are so many activities you can do in London, such as attending exhibitions, taking private tours, and seeing performances. However, if you are aiming for a fully immersive musical experience, then WeJam is the place to go – especially if you are residing at the Hard Rock Hotel London. At the WeJam studio, you will be able to form your own band and play your favourite songs. You can even choose your own instruments and play the song of your choice.
In this way, WeJam definitely offers a more holistic musical experience, as you will be able to bring out your musical passion and show why you are a Rockstar. Most importantly, you will have lots of memories to take back home with your friends and families. So what are you waiting for? Book a slot today and get ready to jam with your loved ones.