Team building activities are a fun way to bring all your employees together and just have a good laugh. After all, the best teams are those that not only work well together, but get along with each other. If you have recently made a new team, it's important to host team building activities that will allow your employees to get to know each other. But we get it. Arranging such activities is difficult. This is why we have curated a fantastic list to help you out. In this blog, you will find the top 10 team building activities in London that you can achieve. London is an amazing city for team building, with a vast number of exciting and fun adventures to offer. So, if you need help planning your corporate day, this list is for you.
1. WeJam
WeJam offers a fully immersive group experience in a music studio. During the session, you will be given a tour of the studio and guided by your very "roadie" to learn and perform your favourite songs. You will even get a chance to use real musical instruments, whether or not you have musical experience. Three to six participants can play together simultaneously. Every participant will be given an instrument and a tablet device. If you are a beginner, you will be shown colour-coded graphics on the tablet screen to guide you. Experienced musicians, on the other hand, can choose to see traditional notations. To make things even easier, WeJam has simplified versions of songs. This means you will only need to play one note on every count of four. And when it comes to song selection, WeJam has a lot of options. This way, WeJam promises a fun and exciting time out that will allow your team to work together as a band and play their favourite songs. Check out our post on why music is the perfect team building activity here and book your place on our website now!
2. London Shuffle Club
The London Shuffle Club offers competitive teamwork. Located in Shoreditch, Shuffleboard is known for its exciting gameplay and dates back to the 15th Century. This fun and exciting game is now one of the best ways to improve your team's bonding. Whether you want to go out with your team after a long day at work or planning a get-together on weekends, you can head over to London Shuffle Club for the time of your life. There are two types of Shuffle games that the club offers. The first is the Lane Shuffle, played outdoors by two teams. It involves players using long sticks to push disks across a narrow lane. Players have to get the disks to land on any of the numbered triangles to score points, and the first team reaching 75 points wins. Each session lasts for 55 minutes and can accommodate teams of 2–8 players. Table Shuffle involves pushing weighted pucks across a long table into a scoring zone. The team with the highest number of points, in the end, wins the game. And after the game ends, you can get a quick snack or a pizza at the club.
3. The Big London Bake
Cooking is fun, but it becomes better if you cook it with others. Although not affiliated with the Great British Bake Off, it offers a competitive yet enjoyable cooking experience. You and your employees will be given all the tools, instructions, and ingredients to cook delicious dishes and win the competition. You can pick a time and date of your liking and enjoy 90 minutes of fun competition among your team. And, in the end, you get to taste each other's dishes. How cool is that? Check out their website here!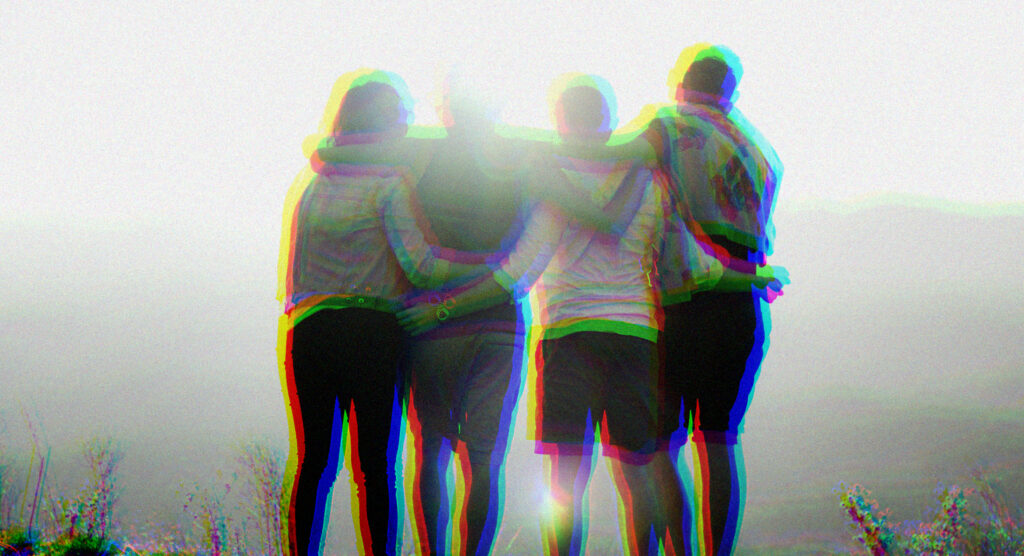 4. The Crystal Maze
Based on the concept of the popular 90s TV show, The Crystal Maze offers an adventurous experience in a crazy maze. All you need is your team with some joggers on to run around the maze, complete a variety of challenges, and find the way out. The Crystal Maze offers a multitude of activities along its massive maze, allowing teams to solve challenges together and have a good laugh. You have to collect crystals across the 4 themed zones by playing 2-3 minute games. Every crystal won adds 5 seconds of time in the Crystal Dome, where the team can collect tokens and find out their final score. The total experience lasts for 75 minutes.
5. Animate
If your team doesn't want to go out, how about bringing fun to them? Funktion Events is known for its animation team building activity that focuses on planning, communication, and logical thinking. Employees are given iPads to create their own stop-motion animation video and can shoot the film frame by frame using various objects to come up with an amazing final product. And the winning team gets a medal! The event will also involve a professional host to guide everyone, together with a handy crew to help. This way, you can promote collaboration and creativity among your teams while also having fun. And once the videos are ready, you can sit together and watch!
6. Outscape
Who doesn't like a good adventure? Outscape offers an outdoor escape experience with various puzzles and challenges. Teams of 2-4 players meet at a designated location to start their two-hour-long live adventure. Players then walk through different locations using their GPS map to solve puzzles and engage with various Augmented Reality interactions. Teams compete with each other to win points and also get a chance to interact with each other virtually. In the end, the team that solves more puzzles wins the game. The unique element of Outscape is that it is played in the streets or museums across London instead of being stuck in an escape room. There is no limit on the total number of people that can play the game. The company can accommodate more than 100 players at a time, which makes it a perfect experience for bigger teams.
7. Otherworld
Otherworld offers an adventurous VR experience with sixteen unique activities. Each group is given a private Immersion Pod where they are digitally interconnected with each other. The team is then transported to a virtual island paradise with extra-sensory effects to amp up your experience. You can choose various VR games and experiences across the island. You can even change the season on the island and experience something new. In this way, Otherworld offers an adventurous departure from London for the entire team.
8. Locked in a Room
Puzzles are no doubt a great way to have a fun team building experience. This is where Locked in a Room comes into the picture. With its puzzles and challenges, Locked in a Room offers an experience unlike anything else. Once you arrive at the location, you will receive a brief regarding the entire game and then enter a room. You will then have to solve puzzles and clues to escape within the next 60 minutes of playing the game. The game is known for its difficulty, allowing teams to work together, brainstorm on ideas, and think about their next steps. And with over 13 identical rooms, it allows 78 players to compete against each other in escaping the room in the lowest time possible.
9. The Ping-Pong Challenge Show
Hosted live by Ade Leigh at the Ping-Pong Fight Club, the Ping-Pong Challenge Show is an entertaining and action-packed experience with 45 minutes of ping pong challenges, music, and trivia. Teams play against each other across 6 rounds of Ping-Pong Challenges. The team with the most points at the end wins the game. And it's actually suitable for 10 – 500 people, making it a great activity for large groups.
10. MasterPeace
MasterPeace offers a holistic painting experience in a beautiful Belgravia studio. All you need to do is select a photo of your choice and turn it into a painting under 90 minutes. You can meet local artists in the gallery, take painting classes, and even play warm-up games with your teammates while drinking and eating. In this way, MasterPeace offers a very relaxing environment that is needed after a long day of work.
In Conclusion
There are many team building activities in London that you can enrol your employees in. Team building activities ensure that your employees know each other, make friends at work, and get a relaxing getaway from responsibilities.So what are you waiting for? Start by booking a session at WeJam Studio today and get an immersive experience with your colleagues.