Are you a fan of Escape Rooms? Are you looking for something new, fun and challenging to do with friends or co-workers? Then why not try WeJam! The big difference however is that rather than trying to get out, you'll be trying to stay longer! Instead of scratching your brain, you'll be bashing out drumbeats, shredding on guitar solos, and kickin' ass on the keyboards. In this blog, we'll look at all the reasons why you Escape Room aficionados will especially love WeJam.
1. It's A Challenge

Just like an Escape Room, WeJam puts you up against the clock. Can you learn and perfect your song by the end of a session? Will you leave a hero or succumb to stage fright? Although you'll be working as a team (a band) to prepare your performance, unlike with Escape Rooms, a nice feature of WeJam is that the difficulty level can be tailored to each individual taking part. Imagine you're placed in the scenario where your mum's a pro piano player, and your little brother is a complete beginner. At WeJam we have the ability to make each part more or less challenging. So mum might be playing at the hardest setting, whilst your little brother is on 'easy mode' as he learns the ropes.
No matter your musical ability, everyone can enjoy the session at their own pace. There is no doubt that the sense of accomplishment you'll feel
will be immense if you entered the studio with a sparse musical skill set but leave, knowing you and your bandmates just smashed out your favourite song with ease. What a great story to tell!
2. It's Family Friendly
Here at WeJam, we offer the perfect family-friendly fun for those aged 7 and over. It's an excellent way to get the whole family together for a unique bonding experience. Why not invite those cousins down who you only see once a year? Or maybe your rocker grandparents could do with a pick me up post-lockdown? Our studio experience means you'll get to see each other in a different light and even discover the talents you didn't know you all had!
When it comes to picking your big hit, you'll be spoilt for choice with our growing song catalogue. From the latest chart hits, to 60s classics and everything in-between, there's something for all ages. Whether you're looking for half-term fun or a weekend treat – WeJam is the 'things to do' idea you've been looking for.
3. It Encourages Team Building
Escape Rooms are often used for team building. The problem-solving and communication skills required to complete the challenge can prove helpful in corporate team environments. WeJam is also a fantastic environment for team building. It's pretty obvious that a band only sounds amazing once all the individual musicians come together. You might be a fantastic bass player, but if the drummer is out of time, no amount of showboating will make your group sound great! Playing music together requires co-operation, collaboration and communication.
In a WeJam session, everyone will be assigned a role and have the same end goal in mind, meaning it's essential for you and your band to work together. Team building, in itself, is key in almost every aspect of life, but especially in the workplace. It mitigates conflict, encourages communication and most importantly, builds trust. It enables you and your employees to learn from each other, boost your morale, and crucially allows for an improvement in group communication.
4. Gets You Away From a Screen

Both WeJam and Escape Rooms offer a physical and immersive experience, which now more than ever, is something to be treasured. With screen time and social media surfing at an all-time high, it's crucial to give your eyes a break every now
and then and remember what it's like to connect with people in real life!
Although many activities can be done online these days, luckily for us, live musical collaboration is still a little way off. Even with superfast internet connections, the slightest bit of delay can throw a whole band of track and cause everybody to be out of time. So if you're interested in making music – put the screen away, and get to one of our studios. Here at WeJam, it's the social aspect of performing alongside others that makes being in a band so rewarding. Who knows, after one session you might love it so much that you decide to continue on your musical journey and start some regular rehearsals.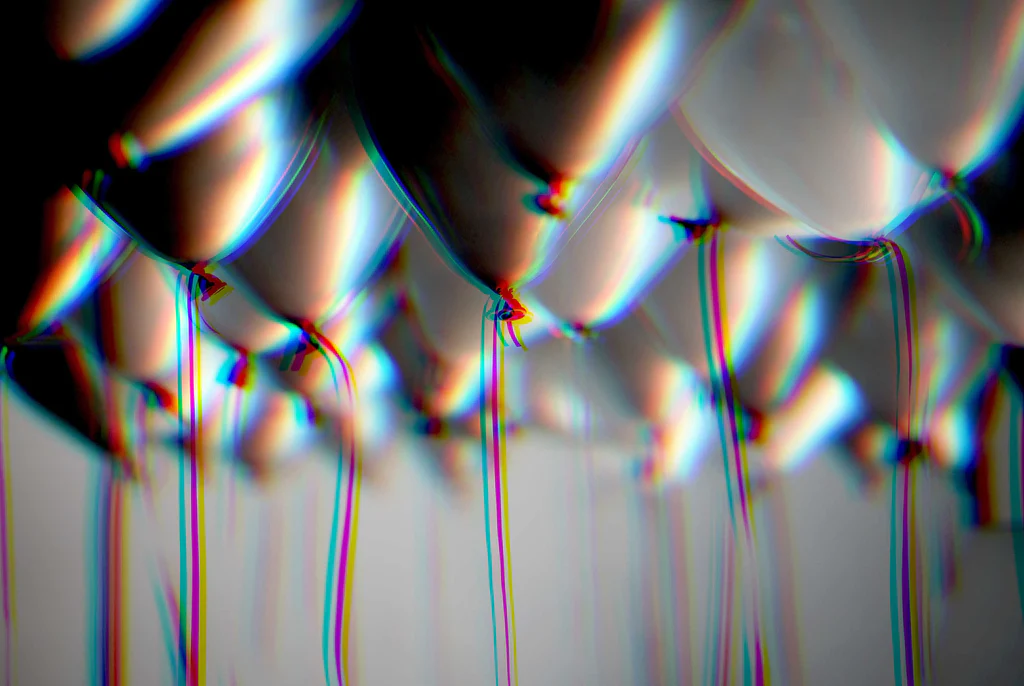 5. It's a Great Talking Point

If you like Escape Rooms, you're probably the kind of person that loves to try new experiences, and most likely the first in your friendship group to do so. It's so important to try out different things and even step out of your comfort zone every now and then, because it's those times that create the most amazing, lasting memories. Coming to a WeJam session is a great talking point and conversation starter when meeting new people, and you might even find yourselves in the studio with them next time around! Taking part in the WeJam studio experience is something you'll undeniably remember for a long time. What's more, you'll have the option to get a recording of your session, which will give you something to brag about for years to come.
6. It's Perfect For Celebrations

WeJam is undeniably a versatile experience and a perfect fit for birthdays, hen and stag dos, corporate events like your work Christmas party, and many other occasions. Everyone, no matter the age, has an inner child within them that will relish in the excitement of a WeJam session, and it also provides great opportunities for those all-important selfies. Unlike an Escape Room, you can also enjoy a range of food and drink whilst you jam. Just check out our riders page for some inspiration. Did you know, we can also cater for private events? Whatever your celebration, don't hesitate to contact us to see how we can make it extra special.
Conclusion

Many will argue that Escape Rooms are much more than opening locked boxes, solving logic puzzles and recalling trivia. They can also help develop fine motor skills, increase communication and boost social ability. These all create parallels and then some with us here at WeJam! WeJam is much more than playing in a band – it can aid the way you approach tasks in your day-to-day life. But most importantly
WeJam is fun! It's unique, it's interactive, and we stand out from the crowd. There's no one quite like us. In life we go through so many different experiences that are unique and useful to us and hold so many fond memories. So why not add WeJam to the mix and really test out what you can do! Book with us here today!