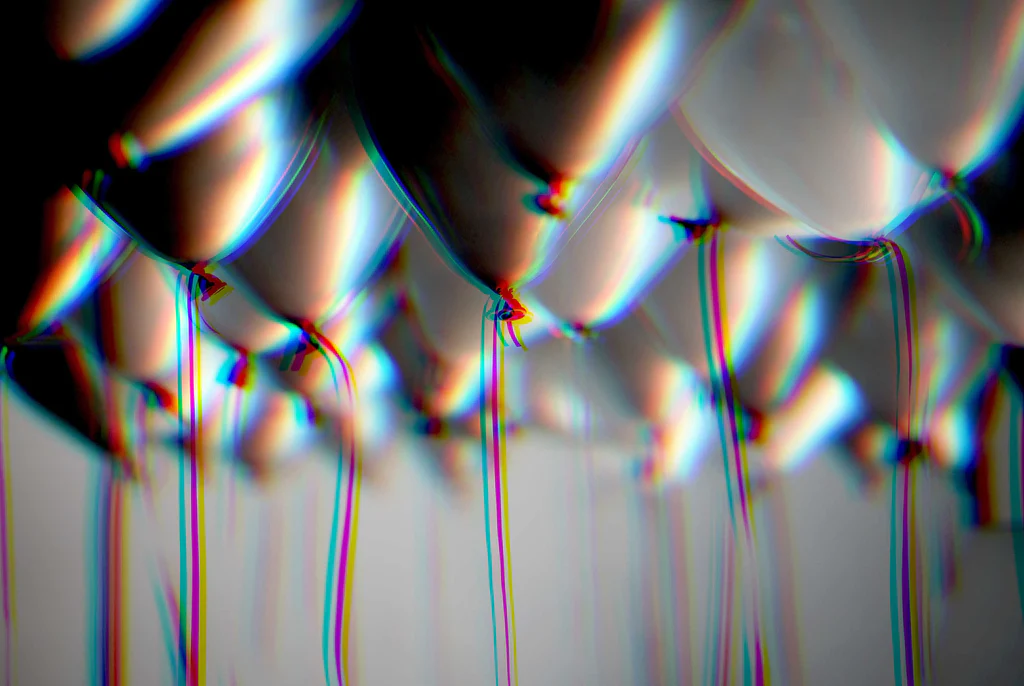 With Christmas looming around the corner, we all know that dreaded feeling of 'what on earth should I get them for Christmas?' Well, fear no more! Here is the ultimate gift guide for the music lover in your life – 30 ideas to suit all budgets.
1. A WEJAM EXPERIENCE (£25-53 PP)
Coming in at number one, has to be the WeJam studio experience. Described as a cross between Guitar Hero and karaoke, WeJam is a group activity that lets you try your hand at playing in a rock band, even if you've never picked up a musical instrument before. Guided by a professional musician and some onscreen graphics, even complete beginners will be able to perform their favourite song by the end of a session. WeJam caters to more experienced musicians too who can 'freestyle' whilst their less experienced band members play along in beginner mode.
For more information, visit https://wejam.studio where you can book a session or buy a gift card.
2. VPT-1 VOCAL PITCH TRAINER
The perfect gift for anybody trying to fine-tune those vocal cords, or maybe a gift to prompt them in the right direction, this compact Vocal Pitch Trainer is all the rage! The easy to comprehend layout displays the notes accompanied by a 'sound back' function, that outputs the reference tone closest to your voice.
Shop here
3. AUDIO MIXER FOR SMARTPHONES
This is a portable audio mixer for creating professional-sounding music videos, livestreams, and podcasts with your mobile phone! Powered by your smartphone or a couple AA batteries, this little mixer can fit in the palm of your hand and can connect and mix up to seven audio input sources with studio quality.
Shop here
4. A GRIPBEATS MUSIC CREATOR
This new piece of innovative technology is hot off the press and is available to pre-order now. GripBeats is a comfortable piece of tech that can be worn as a bracelet, wrapped around your wrist or placed on a flat surface. With 32 individual touch-sensitive sensors, it can play any musical sound, whilst teaching you how to make music through a portable learning platform.
Shop here
5. A MOOG THEREMINI
The gift of a Theremini is a gift that keeps on giving! It may be mini but with 32 wavetable-based sound pre-sets and tonnes of different musical scales to choose from, its size is not a compromise. If your 'giftee' has a taste for unusual instruments, then this one's for you!
Shop here
6. BLUETOOTH AUDIO GLASSES AND SUNGLASSES
Bluetooth audio glasses fulfil a niche of sound that works best for calls and podcasts, have a practical look and function, and the ability to listen for cars and other hazards while out and about.
Shop here
7. DD70 PORTABLE ELECTRONIC DRUM PADS
For the wannabe-drummers out there, this is perfect! This portable bit of kit has all the parts of your standard drum kit at half the size …and probably half the noise! With seven touch-sensitive drum pads and two pedals, it's a great gift for anyone looking to learn the ropes.
Shop here
8. A PO-14 SUB POCKET SYNTHESIZER
This gadget creates endless opportunities for creating bass sounds from the palm of your hand. With multiple real synthesizer engines and 16-punch in bass-oriented play styles, this pocket-sized synthesizer calls for hours of fun.
Shop here
9. DIY SYNTH KITS
For the music come DIY-lover, why not let them have a go at building their very own synthesizer. Thonk.co.uk offers a wide range of price points for fun synth kits such as the Bastl Microgranny, Circuitmess' Synthia and Jay-D and the Atari Goth Console. They'll be able to record their next big hit in no time.
Shop here
10. PERSONALISED GUITAR PLECTRUM
There's nothing more essential to a guitar owner than a plectrum, so why not add a personal touch with an image or message?
Shop here
11 PERSONALISED GUITAR HOLDER
With a guitarist's guitar probably being their pride and joy, why not purchase them this fancy multi-usage holder and make it that extra bit special with a personalized message?
Shop here
12. FRAMED SOUND WAVE PRINT
This gift is great for that special someone who's always going on about their favourite song. With this personalized gift, you can cater it to any piece of audio and turn their best loved track into an artwork.
Shop here
13. CONCRETE PHONE SPEAKER
This rustic looking contraption is cast in concrete and perfectly imperfect – air bubbles and all. It's certainly one of those unusual, one-off gifts, and perfect for a fan of industrial design.
Shop here
14. MARSHALL AMPLIFIER KEYHOLDER
This unique place to store your keys, is perfect for any music lover (and keys misplacer). Resembling the classic Marshall Standard amp, it comes with 4 guitar plug key rings.
Shop here
15. PERSONALISED SPOTIFY ALBUM COVER
Similar to the Sound Wave gift, this printed-on-glass image resembles the Spotify screen and can be customized to feature your favourite album. These frames look great in any room.
Shop here
16. VINYL RECORD CLOCK
For the retro music lovers out there, these vinyl clocks not only look pretty cool – they're multifunctional too.
Shop here
17. MARSHALL STOCKWELL II PORTABLE BLUETOOTH SPEAKER
This traditional looking Marshall amp is actually a portable Bluetooth speaker, providing a "multi-directional experience that will immerse you in your music". It sounds like a pretty impressive gift to us!
Shop here
18. VINYL COASTERS
These pack of 6 stylish drinks coasters is a retro blast from the past and perfect for any record fans.
Shop here
19. POSITIVE GRID SMART SPARK
This smart amp has app compatibility that allows you to play and practice millions of songs, have access to tonnes of chord diagrams and is perfect for newbies looking to learn.
Shop here
20. GLASTONBURY 50
Glastonbury 50: the official story of Glastonbury Festival, features a hardback cover and all the details of how it became the iconic festival we know and love. Perfect for an avid festival goer.
Shop here
21. TECHNICA AUTOMATIC BELT-DRIVE TURNTABLE
A blast from the past, but nonetheless super trendy right now. With records being a hit with all those hipsters out there, it's also seen people falling in love with their old dusty record collection from the loft once more.
Shop here
22. TURNTABLE CHEESE BOARD
The perfect novelty gift for lovers of both music and cheese. With its fun hidden slicer and slate platter, it's the perfect tabletop talking point.
Shop here
23. STYLOPHONE GEN X-1
Here's another synth gift – but who doesn't love a synthesizer, right? This retro synthesizer provides hours of fun. Whether you're trying to learn your favourite melody or just eerily warping every note, it's the perfect gift for big and little kids.
Shop here
24. ROADIE 2 AUTOMATIC GUITAR TUNER
Every beginner guitarist knows the pain of learning to tune a guitar perfectly, so why not take the pain away with an automatic guitar tuner. That's right – you don't even have to use your hands! It's hands-free and does all the work for you.
Shop here
25. ROLL BEATMAKER KIT (£279.95)
This pocket Beatmaker Kit is great for those finger tappers out there. The kit enables you to learn drumming skills and play with a variety of expressive sounds, and even offers a rounded software package to perfect the sound.
Shop here
26. SPHERO RING SPECDRUMS
These nifty app-connected rings are the perfect, light-hearted gift. The rings enable you to tap a colour and hear a sound. These rings work not only on an app, but on clothes, drawings, or any coloured surface.
Shop here
27. AN OTAMATONE
A cross between a novelty music item and a serious gift is the Otamatone. This unique and super addictive musical instrument is played by opening its mouth to change the tone and up its tail to produce different notes. Definitely hours of fun for all ages and a perfect party game.
Shop here
28. YELLOW SUBMARINE LIGHT
This gift is perfect for any die-hard Beatles fans and will surely take pride of place in their home. With this light featuring the original Beatles artwork, it'll certainly be a gift that would light up their life…
Shop here
29. SINGCUBE BLUETOOTH KARAOKE MACHINE
For the singers who are partial to a bit of karaoke on the weekends, why not make every night a Saturday night and treat them to their very own karaoke machine – fitted with flashing lights too.
Shop here
30. KORG CLIPHIT CH-01
Although it has similarities to a large egg, it won't leave them feeling scrambled… (applause for the egg pun there please). Ideal for practicing at home on pretty much any surface, you just attach the internal sensor clips and listen as they transform into a cymbal, snare or hi-hat.
Shop here
So there you have it: 30 gadgets perfect for a musician this Christmas. Next time you're stumped for a prezzy, why not go for one of the above?