Abbey Road is a road in Northwest London, home to one of the largest and most prestigious recording studios and near the iconic Beatles zebra crossing featured on their album cover for ABBEY ROAD. Since 1931, these iconic studios have seen and entertained the likes of Pink Floyd, Edward Elgar, Kanye West, Adele and Florence and the Machine, and they are still among one of the top facilities in the world.
Unfortunately, there is no authorized full Abbey Road Studios tour. Still, you can always photograph this iconic institution from the exterior, write a note on its graffiti walls, or browse the shop for merchandise. On the studios' website, you may take a virtual Abbey Road tour to have a look within. Every Beatles fan should undertake this trek at least once in their life. These beautiful studios have housed a wide range of exceptional musicians who have delivered incredible music, personal happiness, influenced the world, and inspired people of all ages and backgrounds via music over the years. If these walls could talk, they'd tell tourists all about its remarkable past, as well as why it's one of London's top music production locations.
If you're planning a trip soon, and especially if you're a music fan, we strongly advise you to travel to Abbey Road, London, since it's a once-in-a-lifetime experience. The area is constantly crowded with visitors. It includes studios, cafés, and diners to relax and listen to outstanding local artists perform. We appreciate that the history and production of music never ended and continues to this day.
We've collated a shortlist of other London music studios to visit while on your trip, each with their own sound and vibe to experience.
1. WeJam Studios
WeJam Studio, located near London's Hard Rock Hotel, provides more than simply karaoke. The venue is a location where you, your friends, and your family may come together to form the band of your dreams. You can utilize their musical instruments and perform songs of your choice. Even better, you don't need to be a musical prodigy to participate. The studio offers a wide range of songs for individuals who appreciate the latest pop singles to old classics and anthem tunes.
To make things even easier, the studio composers create lyrics and melodies that allow bands to play full songs while actually playing far few notes. They colour-code the notes on an iPad screen, allowing us to see and play the stated notes successfully and know which notes are coming up next. To be truthful, none of us had any experience with piano playing, but the songs they provided were so uncomplicated and fun to play, just like a video game.
Visit WeJam for more information on why it is one of the most incredible things to do in London this weekend. You can always contact them to organize a private gig ahead of time, so be sure to inquire about your band's skills; they'll be able to customize to everyone's level. If you're not comfortable playing in front of an audience as a vocalist or member of a growing band, you may always find your authentic voice and magic behind closed doors. If you're ever visiting Abbey Road London, it's highly advisable to visit WeJam studios as well. Book your visit here now!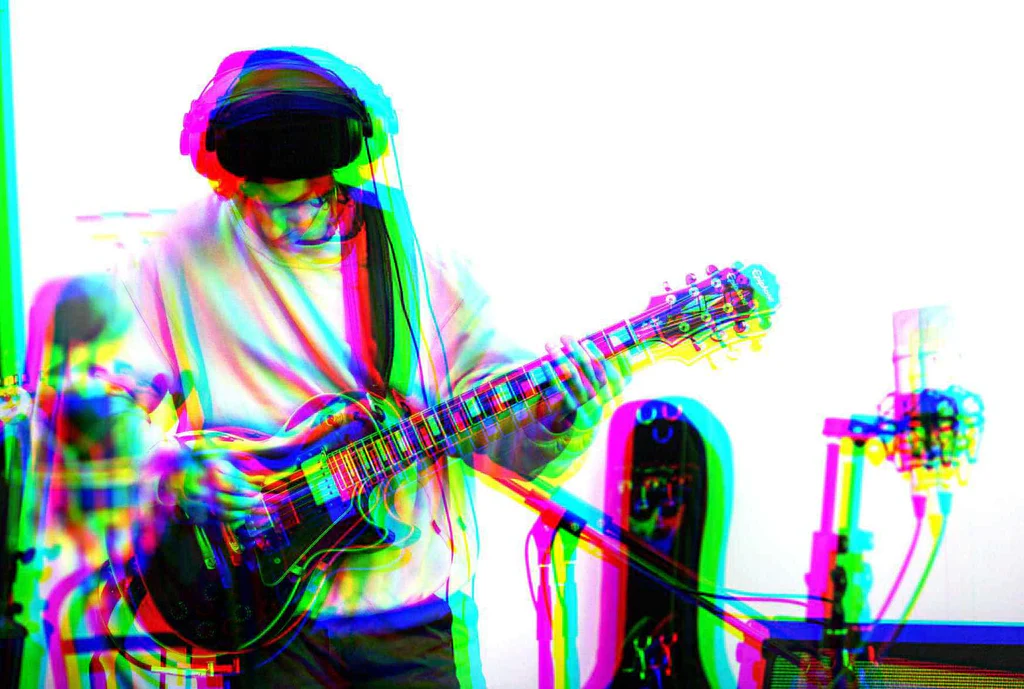 2. Soho Sonic Studios
Soho Sonic Studios is a recording studio in London that takes pride in its expertise, excitement, and devotion. Located in London's West End with three locations on Oxford Street, Camden Town, and Piccadilly Circus, Soho Sonic Studios caters to musicians, record labels, and media businesses. The crew is enthusiastic, pleasant, and highly competent, and they can meet all of your audio production needs in London. They have the most incredible sound technicians and composers to support your projects at one of London's top recording studios with the finest sound quality, with years of experience in recording, producing, editing, and finishing.
They've previously collaborated with Sony, Universal, Warner, MTV, BBC, ITV, Sky, and Time Warner, to name a few. Soho Sonic Studios strives to deliver a premium product without charging a professional fee. They think that everyone should select the best pricing for their project based on their demands and specifications. Since its inception in 1998, the Sonic Crew – a superb collection of sound engineers, producers, and artists – has been one of Soho Sonic Studios' most prominent characteristics. Their energy and professionalism continue to be a source of strength for the studio. Check out their website here!
3. Red Bus Recording Studios
Located at 34 Salisbury St, Marylebone, this boutique studio is one of the most famous recording suites in London. The studios have an unprecedented history of recording, mixing and mastering, and have recently celebrated 40 years of exceptional recording talent from Culture Club, Spandau Ballet, Alison Moyet to Duran Duran which quickly took them into the world of drum machines, synthesizers, sampling and hi-tech recording technology. They have two studios, Studio One is capable of holding up to 30 musicians and Studio Two is for smaller groups and perfecting the vocals. They have recently been honoured with a commemorative blue plaque, the first building instead of an individual person to do so. Check out their website here and YouTube channel here.
In Conclusion
London is a city rich in musical history and significance, and this city has produced and generated major musical prodigies throughout its history and continues to do so. The sole reason our specialists picked these three music recording facilities above the others was that these three had that additional spark that genuinely impressed us.
However, you must have seen the name WeJam among the three. WeJam Studios is and will always be our first choice until a rival provides the same services that WeJam does in a better way. Why is WeJam superior? It's superior because it's a location for novices equipped with professional equipment and tools, and the WeJam staff aims to shape these beginners into musical experts over time. The other two are for professional singers and do not offer services to beginners, as WeJam does. In comparison to its competitors, Wejam is one of the few platforms that allow budding artists to discover their powers and true magic. WeJam unquestionably gives a complete musical experience than you've ever had before, discovering your inner artist and musician. What matters most is that you have a good time.
You can't just start a band and use costly studio equipment if you don't know how to play. Imagine being in one of these studios and risking damaging the guitar's chords by playing it too hard. The most excellent part about WeJam is that it provides its consumers with the best experience and pleasure they could wish for. According to us, it is a location with no competitors in these current times. There could be a few in the future, but that's the future we're talking about right now. Until then, WeJam would always be our first option because if we ever want to have fun and get out of our comfort zones as a group, we'll go to WeJam. If you're going to Abbey Road, London, you should also go to WeJam. If this article proved helpful, please leave a comment, and if you guys have any further queries, don't hesitate to write to us or book with us.